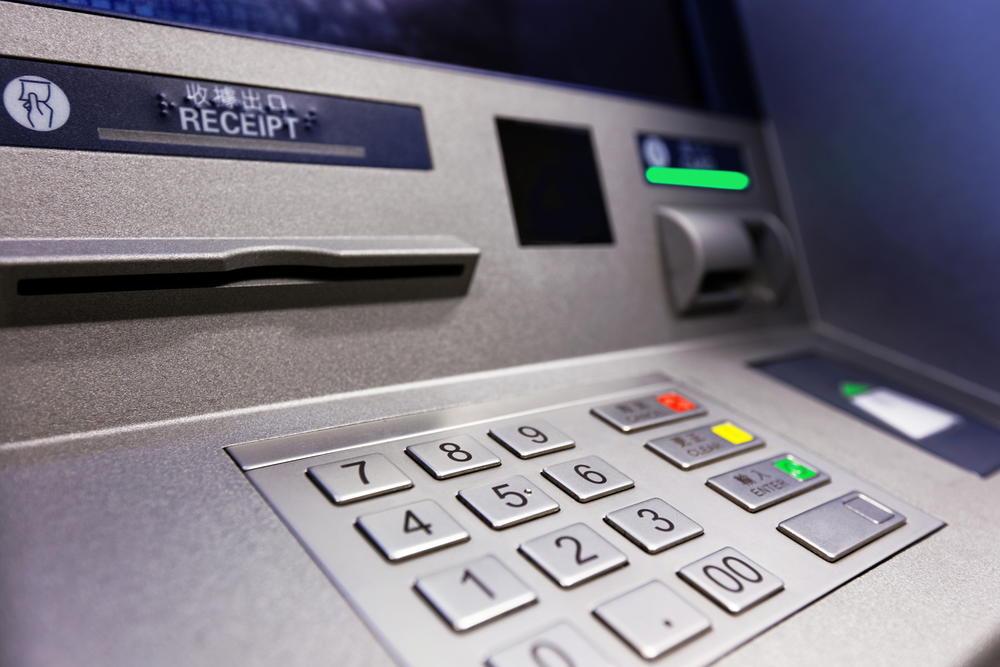 …As customers express concerns
The Central Bank of Nigeria (CBN) policy on N500,000 and N5million weekly cash withdrawal limits for individuals and corporate organizations took effect today, with some bank customers in Abuja expressing reservations on its effects on transactions, especially in rural areas.
This was in line with the directive by the CBN for which all commercial banks were directed to commence the implementation on Monday 9th, January, 2023.
Meanwhile, before making withdrawals above the stated limits customers are required to submit: Valid means of identification of the payee (National ID, International Passport, or Driver's License); Bank Verification Number (BVN) of the payee; Tax Identification Number (TIN) of both the payee and the payer; Approval in writing by the MD/CEO of the financial institution authorizing the withdrawal.
Visits to several Deposit Money Bank in Abuja indicated that they complied with the CBN directive.
An Operations Manager in one of the Second generation banks in Garki told our reporters, ''Yes, we have commenced the new cash withdrawal policy and customers are complying too. I cannot speak more than that.''
A bank customer who spoke with our team expressed concerns that the policy would adversely affect businesses that depend on Cash.
He said, "I don't agree with the policy because it won't be easy for a lot of people doing business, to buy their goods, how many days will you withdraw five hundred thousand before you can buy things.
"It is not acceptable; we should be left with the former operation of doing business. Like my brother is a car dealer who went to Lagos and cannot withdraw money, and people would not want to use transfer because there is fake transfer.
"Even though it has been implemented, it will affect the bank because a lot of people will no longer keep their money in the bank again.
On whether the policy would encourage people to keep money at home, he answered in affirmative.
"If I am a business man and I know that I am going to the market to buy things next week, and I need 2million, do you think I will keep my money inside bank when I need 2million, and it is safe because if I don't give out information that I have money at home, no one will know,'' he added.
Bashir Yusuf, An accountant, argued that the policy could make it difficult for those who need to transact business in cash to do so effectively.
His words"Where is the source of the money, after some time it will be hard for people to get cash, especially when they need it urgently ".
A POS attendant at Area 7, Garki, who spoke to our reporters simply said, ''I don't know about the policy, and don't like the whole idea.''
Another customer at another Second Generation, Mr. Raphael Uzoma, who spoke to our reporter said, "Well CBN has oversight function for the financial system, so the believe is that they have a helicopter view of people's cash needs as it has to do with the Financial system. So, to that extent you can see that the policy is a welcomed development but when you look at the flip side, as to when customers need to meet up with their daily needs, one might say, this new policy can adversely affect people initially but along the line people will key into it.''
A staff of a first Generation bank who preferred anonymity decried the new policy, asking, "How will corporate organizations be able to make a maximum cash withdrawal of N5 million per week across all channels?
The staff explained that certain information such as National ID, International Passport, or Driver's License; Bank Verification Number, BVN, would be required for transactions that exceed the limits of N500,000 for individuals and N5 million for corporate organizations, which would be an obstacle to transaction for some customers.
Another bank customers, Ayuba Blessing said: "The policy is good but the effect may not go easy with customers. I understand that the CBN changed her previous policy to this new one but Nigerians will find it difficult to adapt. If there is a way the CBN can also adjust the daily limit, I believe Nigerians will appreciate that."
A bank customer, Edozie Chidi, who spoke to our correspondent at the bank premises of one of the bans visited explained that he was not aware that the CBN withdrawal policy would begin enforcement on 9th January, 2022.
"I am actually surprised that the policy would be implemented this fast. It is actually shocking. Although, I have not had cause to withdraw above N100, 000, but I think the new policy is for the better but Nigerians may find it a bit difficult to adapt," he said.
On December 21, 2022, the Central Bank of Nigeria (CBN) raised its weekly cash withdrawal limits set for individuals and corporate organizations to N500, 000 and N5 million, respectively.
The earlier limits pegged individual cash withdrawals per week at N100, 000; while corporate organizations were limited to weekly withdrawals of N500, 000.
The reviewed limits under the new policy were contained in a circular number BSD/DIR/PUB/LAB/015/073 and dated Dember 21, 2022.
The circular was signed by the Director of Banking Supervision, Mr. Haruna Mustapha.
According to the CBN, any withdrawal above the set limits must be approved by the Managing Director of the bank in writing.
It added that Third Party Cheques above N1 million will not be eligible for Over The Counter (OTC) withdrawal.
The apex bank warned that any bank that connives with its customers to circumvent the policy would face severe sanctions.
The new policy would become effective on January 9, 2023.